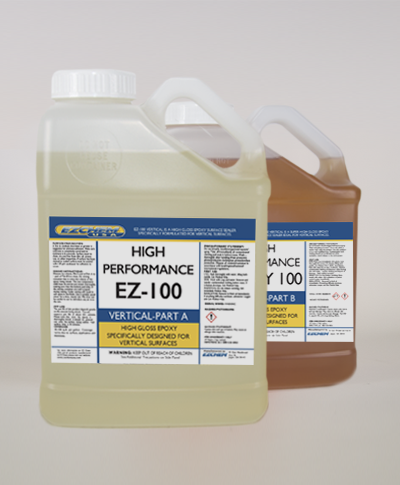 EZ 100 Vertical
EZ-100 VERTICAL is a two component, high gloss epoxy surface sealer specifically formulated for vertical surfaces.
Super high gloss clear finish, with a clear wet appearance.
Special additives to prevent bubbles.
40 minute work time.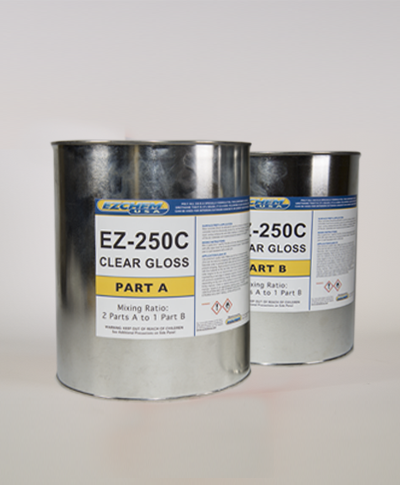 POLY ALL 250C
POLY ALL 250 is a specially formulated, two component acrylic urethane that is 37% solids. It is a non-yellowing clear coating that can be used for interior/exterior concrete or cement based overlays.
Excellent long term wear capabilities.
Excellent UV Stability allowing the product to be suitable for both interior and exterior applications.
Stain Resistant.