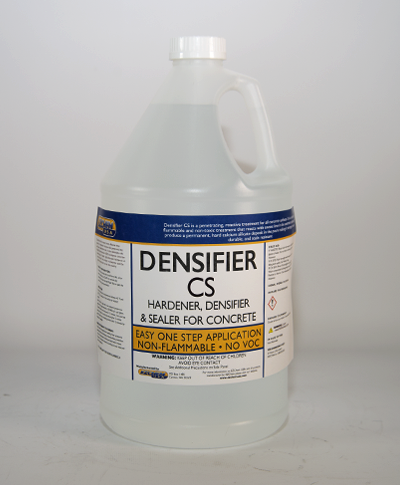 DENSIFIER CS
DENSIFIER CS is a penetrating, reactive treatment for all concrete surfaces. It is a safe, non-flammable and non-toxic treatment that reacts with excess lime in the concrete surface to produce a permanent, hard calcium silicate deposit in the pours making it stronger, more durable, and stain resistant. Colodial silica is uniquely more effective than sodium or potassium silicates that penetrate less and leave undesirable salts. It also diminishes the alkali silicate reaction (asr) to improve concrete weathering. UV stable, high shine and resistance to scratch marks. This product is a favorite, used by polishing contractors across the country.
DENSIFIER CS reacts with the lime in the concrete to produce a three dimensional bonded structure that protects and hardens deep into the concrete.
Does not wear out: The DENSIFIER CS penetrates deep in the concrete and does not need replacing or recoating. It is a permanent treatment.
Safe: DENSIFIER CS is non-flammable and contains no VOC's. It is completely water soluble and easy to clean up.
Increases surface hardness up to 400% and protects against salt damage.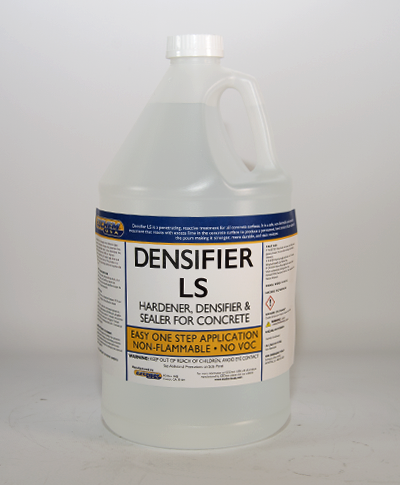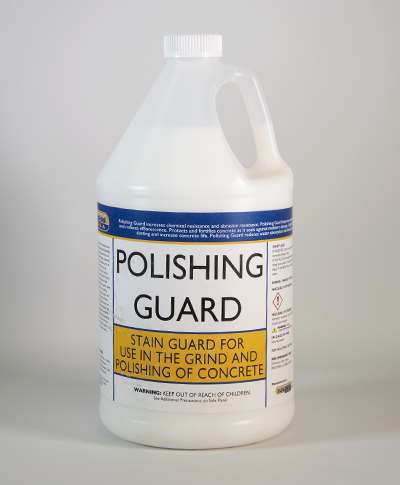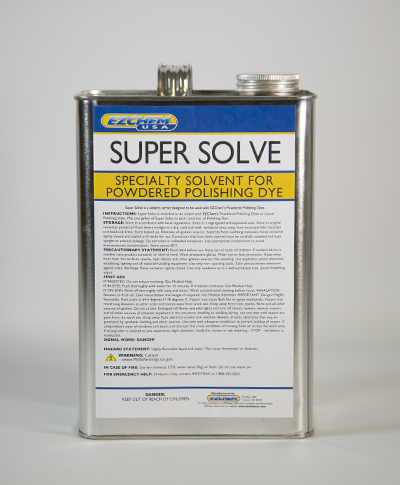 SUPER SOLVE
SUPER SOLVE is a solvent carrier designed to be used with EZCHEM powdered polishing dyes.
Leaves no or very little residual dye on surface.
Coverage: SUPER SOLVE doubles the coverage rate of dyes to 100sq.ft. per gallon.
Lower evaporation rate.
Higher Grit Application: SUPER SOLVE allows dyes to be applied at higher grit levels such as 800 or 1,500 grit for color enhancement or refurbishing.